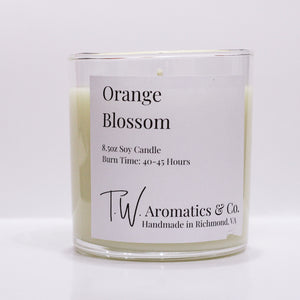 This scent is a good "in between" that gives you a spicy, warm and floral aroma. Scent Notes Include: Bergamot, Jasmine, Orange and Sandalwood.
Ideal for a home office, kitchen, living room. Can also be a good gift for a friend, new home owner or teacher. 
Burn Time: 40 - 50 Hours

Size/Weight: 8.5oz in 12oz Libbey Tumbler

Hand poured in small batches of Soy Wax with a Cotton Wick in a Glass Tumbler.

Shipping Weight: 1lb 3oz
Quality
Consistency is key! Always know what to expect.